Advantages of Pure Water in the Workplace and Home
Views:7 Author:Site Editor Publish Time: 2019-05-28 Origin:Site
Water is an essential regulator of the body, which helps it to function properly. Our brain has 75 percent of water, our lungs and blood have 80 percent of it. The water can control the temperature of our body. It flushes out our body waste in an efficient manner. It is the medium to transfer the nutrients through our cells. Moreover, it can make the mucous membrane moist.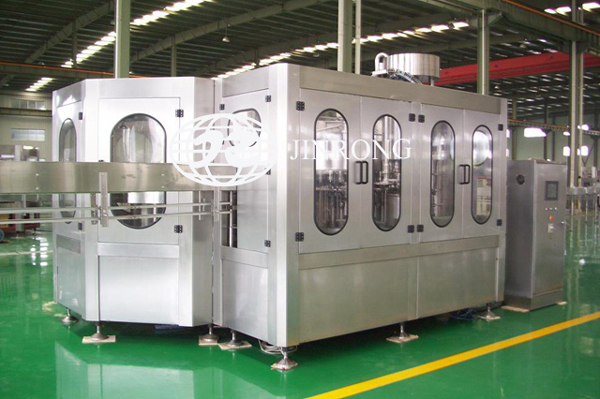 At present, it is difficult to get pure water from different places. So, you need to go for the purified water bottles. Many companies are offering pure water bottles. Many of them make use of pure water filling machine and a complete water treatment system. Both these systems are of great importance. The water treatment system can purify the water completely. On the other hand, the pure water filling machine can fill each bottle to a particular level appropriately. The water does not get impure during the entire production process, so you do not have to worry about the quality of purified water bottles.
Advantages of Pure Water in the Workplace And Home
We need to know that pure water is essential for us. The quantity of water is vital for our body, but quality also matters. There are several advantages of pure water in the workplace and home. Some of them are as follows:
Helps In Maintaining Proper Digestion
Many people drink regular water in their workplace and home, which is not good at all. It is not able to maintain proper digestion. For that reason, people are facing acidity problems. In case you start drinking pure water at your office and home, then it will help in maintaining proper digestion. You will not face any digestion or acidity issue.
Assist In Avoiding Diseases
When you drink pure water in your workplace and home, then it will save you from different diseases. There are various diseases like Diarrhoea, Typhoid, Cholera, and so forth that occur because of drinking dirty water. By drinking pure water, your body will decrease the level of toxins. In this way, you will stay healthy and hearty.

Keep You Young And Healthy
By drinking, plenty of water at the office and home will moisturize your skin. It will keep your skin fresh and reduce the wrinkles. It will keep your young and healthy, which will increase your life span. If you do not drink pure water, then your skin will become puffy. Moreover, it can cause acne, fine lines, and even bloating.

Good For the Joints
Our joints need moisture so that they can be healthy and flexible at all times. When you do not drink pure water, then you will start having pain in your joints. The reason is nothing but dehydration. Water can grease up your joints, so you need to stay hydrated.

Metabolism Booster
Pure water works as a metabolism booster. It can increase metabolism by up to 40 percent. If you are working at your office or home, then you need to drink at least eight glasses of pure water each day.