All You Need to Know about How to Choose the Right Bottle-Blowing Machine
Views:217 Author:Site Editor Publish Time: 2018-08-09 Origin:Site
Have you been thinking about purchasing a plastic blowing machine? A bottle-blowing machine helps manufacture mineral water jars and mineral water bottles, plastic jars, plastic bottles, pet jars, and pet bottles, among others. For an inexperienced company, it is not easy to choose the right automatic bottle-blowing machine. You will need to know the factors that lead to choosing the right bottle-blowing machine. This read will help you know what to look for as you choose the right high-speed bottle-blowing machine for your needs.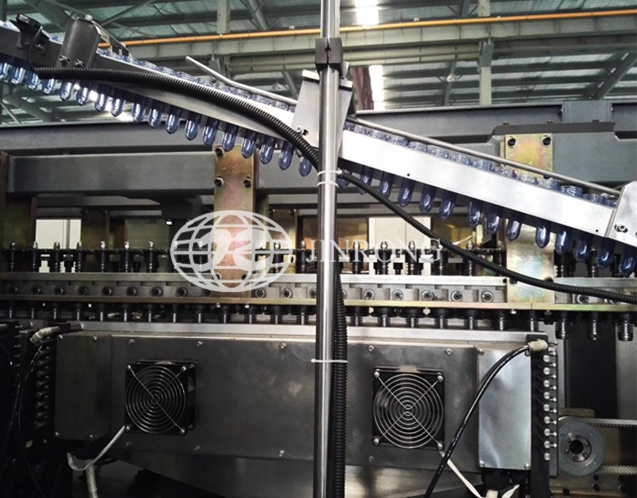 Factors of Looking For When Choosing a High-Speed Bottle-Blowing Machine
1. Production: You need to know the factory parameters with respect t production. This will direct you to purchase a four or two-parameter high-speed bottle-blowing machine for the business. A good machine needs to be very stable and constant. This will make it easier to estimate the number of bottle production and help you plan your business better.
2. Prices: This is a very important aspect of selecting an automatic bottle-blowing machine. You have to consider your budget and ensure that you get a high-quality product within your means. As you shop for the right automatic bottle-blowing machine, take note that cheap is expensive and expensive could be cheap. However, this factor should not be the only determining factor for you settling on a particular high-speed bottle-blowing machine. The quality of the product should matter more than the price.
3. Reviews: Before you purchase anything, you need some insight on the manufacturer that you are about to contract with. You could check for online client reviews for people who have already purchased an automatic bottle-blowing machine from the manufacturer or a person who has used the same machine in the past. This will help you make an informed decision. The person will be open about how the machine functions. Alternatively, they could also shed some light on any shortcomings he or she might have experienced.
4. Bottle use: The use of the bottle will determine the machine you use. A high-speed bottle-blowing machine that needs to produce bottles that are good for hot filling drinks is very different for one that only requires storing cool drinks. This is because the machine has to blow the bottle in such a way that it is not deformed when as it is being filled.
5. Reliability: This means that it should have safety systems put in place in case anything goes wrong. This will guarantee that the machine stays long lasting by maintaining its robustness. The systems should cater for both mechanical and electrical aspects.
6. Performance configuration: Make sure that the automatic bottle-blowing machine is high quality because if it is then it the production and quality of the bottles will be constant. The precision repetition of the stretch motions and heater control will be constant.
7. Versatility: You need to check whether the blow cells and the preform carriers are changeable.
8. After-sale services: This is very crucial in cases where an update is essential or a repair.