Cost-Effective Solutions: Semi-Automatic Packaging Machinery
Views:229 Author:jinrongmachine Publish Time: 2019-03-12 Origin:Site
In the ever-changing world that we live in today, the one size fits all solution is not always available. This is evident in the case where people are deciding on the kind of packaging machinery or equipment to invest in for the businesses. Well, every manufacturer has a different need, whether it is the packaging, improvement of packaging line speed, the replacement of a quitting workforce or simply redistribution employees to improve on their packaging line efficiency. If you are looking for a cost-effective solution for a semi-automatic packaging machinery, then you have very well come to the right place. There are many ways this machinery beats down not just the cost, but the stress.
Easy Use
In spite of the dashboards for some of these equipment being relatively daunting for first-timers, fact remains that the control of machines like this one is very easy to get used to. Tabletop and semi-automatic machines could comrise simple foot or finger switch for activations such as rinse, fill, cap, label and so on. Automatic machinery, on teh other hand, will use PLC with a touch screen operator interface. Several screens will allow the operators set fill times, manually oversee functions including head dive and indexing, recipes and troubleshooting among others.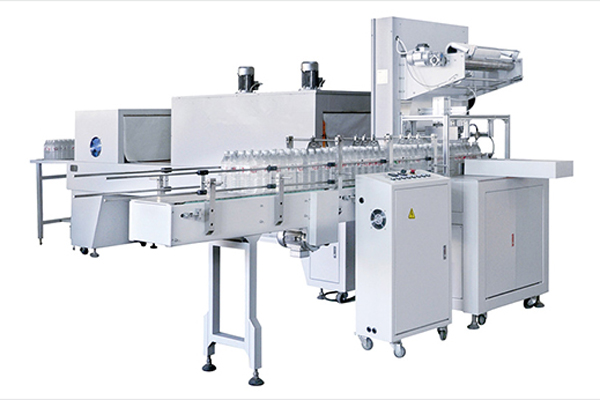 Consistent And Dependable
If you must know or already do, hand-filling and hand-tightening are the bringers of fatigue. And such fatigue could culminate in inconsistent fill levels or unreliable seals on containers. It has been found that less than a handful of people will fill or cap the last bottle during an eight-hour shift in the same manner they did with the first bottle of the same shift. Upon including packaging machinery, semi-automatic at the least, oner can afford both consistency and dependability to a number of various packaging process. This ultimately gives less room for complaints, glitches, spills and waste.
Reduced Labor
If anything, packagers that demand high product output will need a huge number of workers to handfill, hand-cap, and otherwise manually organize the product. Well, in the present world where there are less stressful alternatives, the process is so not cost effective and much likely to be inefficient - we are all humans after all. Contrarily, packing machinery such as bottle fillers, capping machines and labeling machinery will assist immensely in meeting production goals in a timely fashion. This equally cuts back overtime and utilizes while sidestepping repetitive motion injuries. Needful to say these minor mishaps can result from hand pouring products or tightening lids on bottles 24/7.
Tax Incentives
Little over a while ago, the IRS extended certain tax benefits for companies that buy equipment and put it into use in 2016. By way of provision under Section 179 of the tax code, there is room for specific deductions upon qualifying equipment that can free up cash for packagers while allowing packaging equipment be inculcated into operations. While that is just one out of many possible incentives, it does prove that you can save a fortune of tax just by implementing technological advancements into your packaging cycles.