Guidelines for Water Bottle Industry Owners
Views:262 Author:jinrongmachine Publish Time: 2019-04-19 Origin:Site
People across the globe purchase bottled water yet they know that it is accessible nearly for free. Whether it is the United States, UK or any other country, bottled water is preferred by many. The domestic water bottle industry has a value of more than 12 billion dollars per year. Nevertheless, many Water Bottle Industry Owners are now using the water bottling machine and glass bottle filling machine in their plants to cut the production time.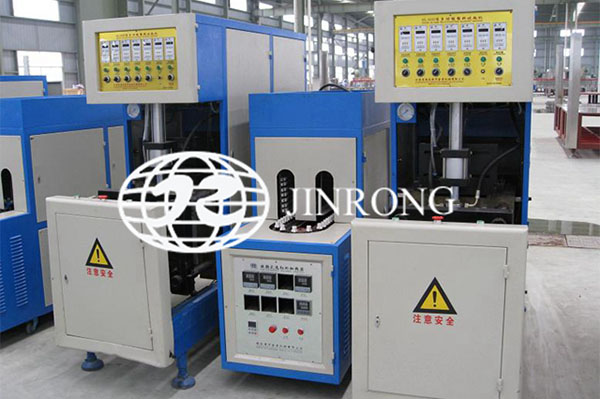 According to the Natural Resources Defense Council, the water bottle is neither clean nor safe than the EPA-regulated municipal tap water. Almost 30 percent of the bottled water is municipal tap water which is sometimes not treated. The question here arises that why people will like to purchase a product that is readily available at their home? Well, there are some guidelines which the Water Bottle Industry Owners need to consider making people purchase their product. We have mentioned these guidelines as follows:
1. Focus On the Label
On different water bottles, you might have seen glaciers and mountains. These labels show that the water of the bottle comes from the steam of mountains. However, it is completely false. For instance, the logo of Aquafina has white-tipped mountains, yet it is just a properly treated tap water. It is not right to lie to the consumers, but you need to focus on the label. It can increase the sales of water bottles.
2. Grab The Attention Of Consumers
Some Water Bottle Industry Owners focus on the flavor of their water. The Fiji Water CEO states that their water has a silky mouth-feel. If you do not show that your product is of top quality, then no one will purchase it. Moreover, when people know that what they are drinking then tap water will come into their mind. So, try to grab the attention of consumers with catchy lines.
3. Show The Making Of Your Product
When you are going to market your bottled water, then you need to show the making of it. For instance, you are using water bottling machine and bottle blowing machine in your plant. You have to show how water bottles are passing through water bottling machine and bottle blowing machine. In this way, people will know how you prepare the product for them. Because of this reason, they will start buying your water bottles.
4. Provide Convenience
At present, water bottles are readily available in different places. If you are moving, then it will be simple to pay for the water bottle than to look out for the public water supply. Nowadays, public drinking water supplies are becoming less common. Due to this convenience, the consumers are more probable to purchase the water bottles.
5. Place Your Product As A Wealthy Sign
You need to place your bottled water as a wealthy sign. In the 1970s, people ordering a Perrier bottle was seen as a wealthy sign. In the same way, when the beverages were first introduced, then it became a wealthy sign. The middle-class people who were striving to reach the upper class purchased these bottles. So, you need to make your water bottles a wealthy sign to maximize your sales.