Happy Mid-autumn Festival and Approaching China National Day
Views:215 Author:Jinrong Publish Time: 2018-09-28 Origin:Site
The golden autumn brings great joy. On the occasion of the Mid-Autumn Festival, Jinrong Machinery sends its sincere gratitude to all the staff and our customers, wishing everyone "Happy Mid-Autumn Festival" and approaching China "National Day"!
Recently, facing the complex economic environment and the deep shuffle of the beverage packaging industry, and under the constant supervision of our customers, our work has made new breakthroughs and steadily progressed on the road of transformation and upgrading.
In the "marketing year", with "full marketing, customer supreme" as the main line, we completed many orders and won the trust of customers in depth. The achievements are the result of close and efficient cooperations of every system in the production lines, including our employees' persistence and determination, as well as courage of continuous self-change and comprehensive innovation.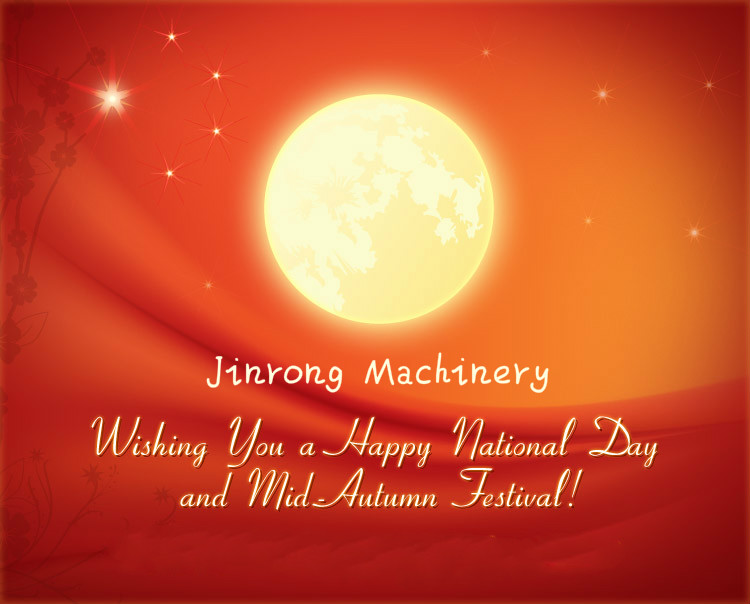 When we share our common goals, we are walking together on the road to realize our dreams. As long as we can help customers and provide them with their satisfactory turnkey liquid filling solutions, all the effort is worthy. Moreover, with the support of our staff and partners, the fruits of our harvest will be sweet, and the full moon of the Mid-Autumn Festival in our eyes will be bright, and then the future of Jinrong will be even better!
Here, Jinrong wish all suppliers friends, partners, as well as all Jinrong people and your families a happy life, career success, and all the best!