The Latest Innovation in PET Bottle Packaging
Views:259 Author:Site Editor Publish Time: 2019-07-08 Origin:Site
Over the period of the last couple of decades, China and their different companies have made revolutionary steps in the mechanical and technical fields. A company named Jinrong Machinery has made quite a name in bottle packing and labeling system and its products are very popular on the internet, especially on Ali express. They are one of the most popular packaging machine manufacturers and have bottle filling machines to labeling machines. If we take a deep look on their inventory and working system that is listed on their website, we' ll find out that not only they are making bottle labeling machinery, but they are also manufacturers of carton boxes, inkjet printers, and bottles.
The packing machinery price differs from one product to the other. Let me provide you a brief overview of a few of their products here below so it can be easier for you to understand their working style.
AUTOMATIC PLASTIC FILM PACKING MACHINE
Machinery in their packing system is automatic PET bottle packaging machine. It is a high performance and customizable packing machinery. The application of this machine is based on PET and glass bottle. You can use the machine on can packaging as well. You can pack different containers by using plastic shrinking films on machine. The packaging machine manufacturers have mentioned that they provide engineers' service in overseas countries as well if there is a troubleshoot requirement. The machinery can be used for labeling bottles from different industries like beverage, medical, food, chemical, and commodity.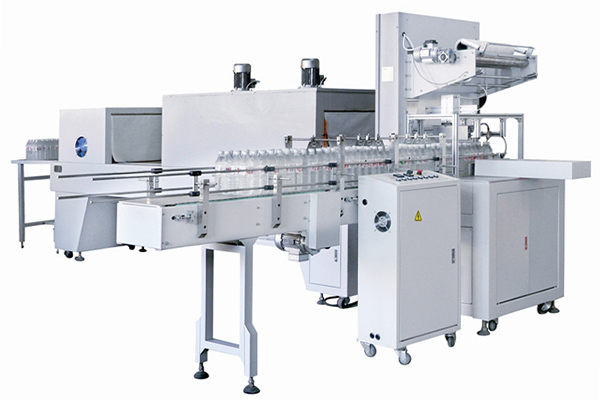 BOTTLE FILLING MACHINE
The same packaging machine manufacturers also make bottle filling automatic machine. However; this machinery is different from other bottle filling machine as the company has added 3 in 1 feature in this machinery. It is a bottle filling, blowing and capping machine available, also on Ali Express and Ali Baba in a range of US $220,000 till the US $300,000. The application of this bottle filling machine is a little bit limited than the previously mentioned labeling machine. This filling machine can be applied to ordinary bottles, plastic bottles and also on beverage bottles. The machinery is provided to the users in a wooden box packing. An important advantage that the manufacturer has listed on the product description is that they can customize the dimension of this machinery as per your requirement. So, if you are wondering about changing the size of the machine before ordering it, it will be very easy. The price is mentioned on Ali Express, through which you can order or you can also visit the company's website to send out an inquiry email to gather all the details that you require along with any possible customization.
In the above study, I have briefly explained two of many types of machinery from this packaging machine manufacturers. Till this moment, I am sure you would have realized that this manufacturer can make machinery for both large scale industries to media enterprises. An interesting point of this manufacturer is that the product delivery time can be negotiated with them when you are placing your order.