The Operations of Water Bottling Plants
Views:32 Author:Site Editor Publish Time: 2018-11-22 Origin:Site
To set up a water bottling plant, a series of complex processes are involved. Commercial water bottling plants require high-end professionalism to get started efficiently. This is because water bottling business is a tricky thing in several ways.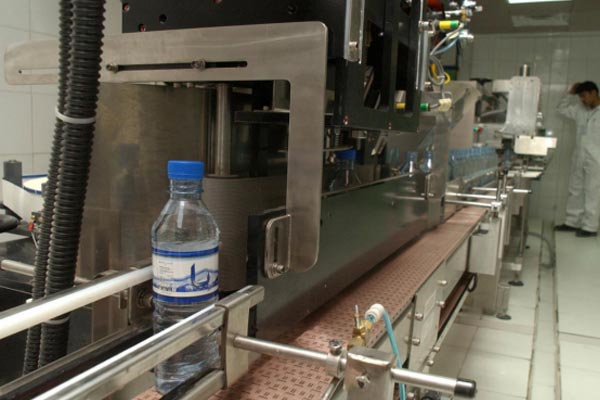 A water bottling plant is directly consumed by the individuals and any inefficiency can lead to major health hazards. Therefore, it is very important to choose the best available machines in the market and make the right choice for a long run benefit.
Operations carried out in a water bottling plant:
Generally, the water bottling plant carries out the following three or four steps in total:
Bottle cleaning
Usually, the first step carried out by any bottling plant is to clean the empty bottles. The bottles can be manufactured by the same company or purchased from some other setup. This step is to ensure cleanliness and hygiene. It would be a grave blunder if the sterilization of water is done before cleaning the bottles. As the water would naturally be contaminated this way. Consequently, choosing only the best providers as far as cleaning machines are concerned will be a wise choice.
Bottle filling process:
The second step must be filling the bottles with water which is the actual goal of any water bottling plant. This step is relatively simple. The bottles are firmly grabbed by some sort of grippers, at the same time the jets or nozzles pour the water inside them. The machines for glass or PET bottles will be different. In case one plans to make both types of bottles, the machine would have to be selected accordingly.
Saturating:
This process of saturating is needed if the owner wishes to produce carbonated water. The machine will carbonate the water using a device that will directly put CO2 into the liquid.

Final Capping:
Capping is the last and final step performed by a water bottling plant. The capping machine will put a cap as well as a seal/hallmark on the bottle. Once the capping is done, the water bottles are all ready to be sent to the market and sold locally or on a higher scale.
Plant Construction and Design
The water bottling room must be strictly segregated from other plant equipment and operations as well as the storage areas by walls, ceilings, and self-closing doors.
It is extremely important to arrange for a top-notch ventilation facility particularly in the processing rooms, the bottling areas as well as the zone where washing and sanitizing of containers take place.
It must be made sure that the washing along with the disinfecting procedure of containers is executed in a sealed off room.